Our mission at Good News Unlimited is to spread the Word across the world through simple and powerful gospel content. GNU doesn't represent a church; we simply represent the essential truth of the Gospel with no boundaries or limitations. The Word Spreads Fast, and so do we.
Good News Unlimited is led by Eliezer Gonzalez, who communicates the gospel of Jesus Christ with passion and conviction.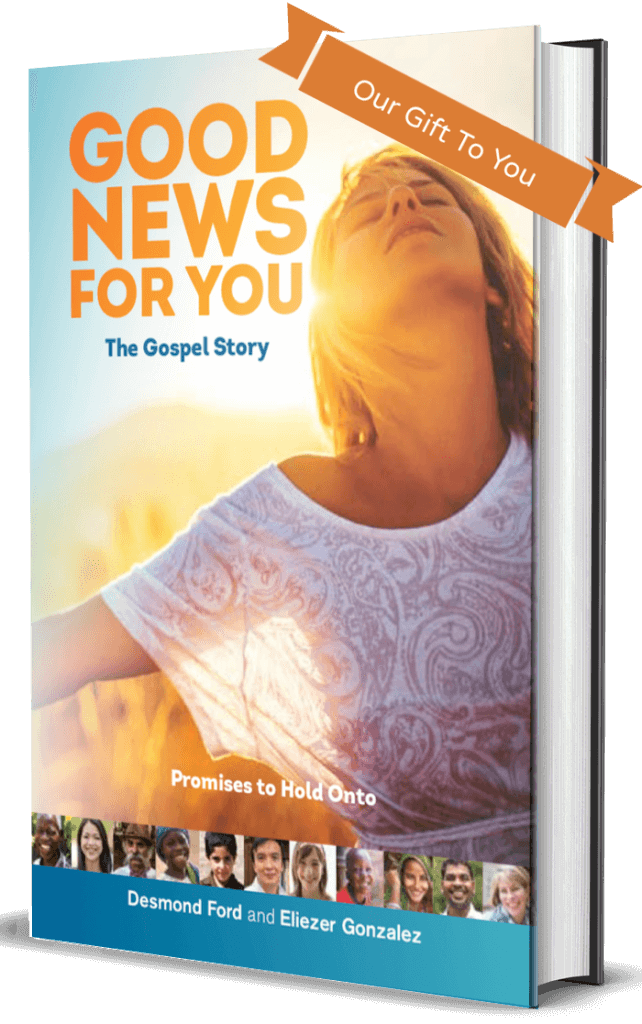 Give today, and receive the exclusive ebook, "Good News For You: Promises to Hold on To" by Des Ford and Eliezer Gonzalez. This is our special gift to you for joining with us in Spreading the Good News fast. Give Now!