Daily Devotional App Download
The Daily Devotional App from Good News Unlimited is here to help you experience the power and freedom of Jesus' message every day. Daily Devotionals, Weekly Blogs and regular video devotionals will help you understand Jesus better and transform your life from the inside out.
Download The Daily Devotional App
Download the "Unlimited Good News" app from the Google Play Store or the Apple App Store.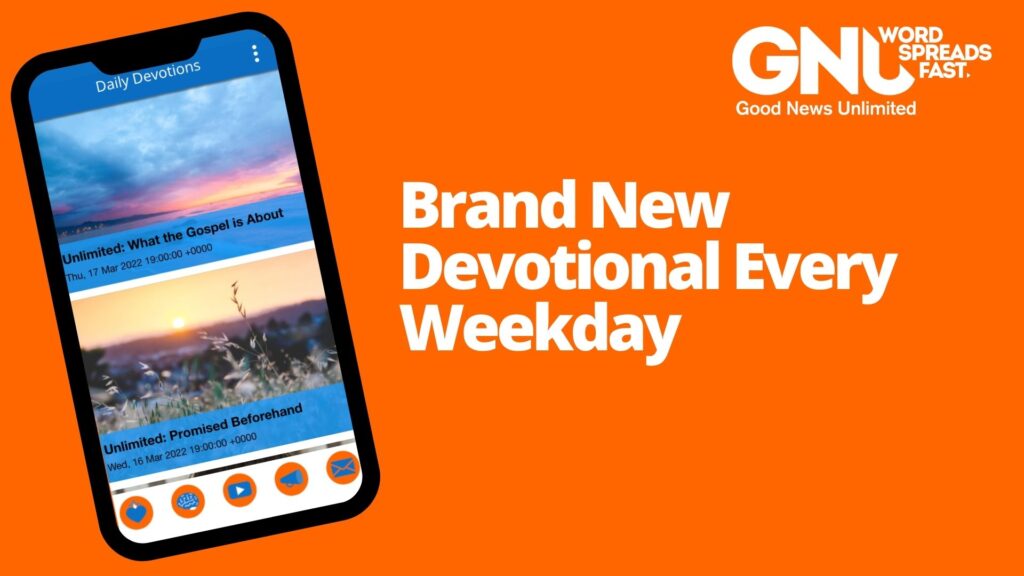 GNU Bible Reading Plans In The YouVersion Bible App
We have also partnered with the YouVersion Bible App to bring you our inspirational reading plans. Each reading plan includes a devotional reading and Bible readings for further study and reflection. You can access GNU's Bible reading plans online here. If you are on a mobile device, download the YouVersion app here and search for the reading plans by their titles.