At the Cross and the Coming by Desmond Ford
Sep 17, 2014 1312
At the Cross and the Coming – 1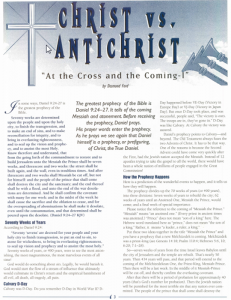 Excerpt:
The greatest prophecy of the Bible is Daniel 9:24-27. It tells of the coming Messiah and atonement. Before receiving the prophecy, Daniel prays. His prayer words enter the prophecy. As he prays we see again that Daniel himself is a prophecy, or prefiguring, of Christ, the True Daniel.
At the Cross and the Coming – 2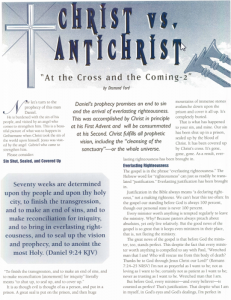 Excerpt:
Daniel's prophecy promises an end to sin and the arrival of everlasting righteousness. This was accomplished by Christ in principle at his First Advent and will be consummated at his Second. Christ fulfills all prophetic vision, including the "cleansing of the sanctuary"-or the whole universe.
At the Cross and the Coming – 3
Excerpt:
The prophecy of the 'seventy weeks of years' is given for practical purposes, not for prophetic speculation. It is a period of ten jubilees. A jubilee year begins with the Day of Atonement. Calvary is the True Day of Atonement and brings us joy, despite life's harshness.
At the Cross and the Coming – 4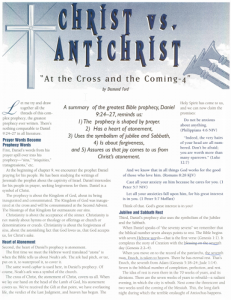 Excerpt:
A summary of the greatest Bible prophecy, Daniel 9:24-27, reminds us:
I) The prophecy is shaped by prayer.
2) Has a heart of atonement,
3) Uses the symbolism ofjubilee and Sabbath,
4) Is about forgiveness, and
5) Assures us that joy comes to us from
Christ's atonement.