Welcome to the Party!
Sep 18, 2022 1021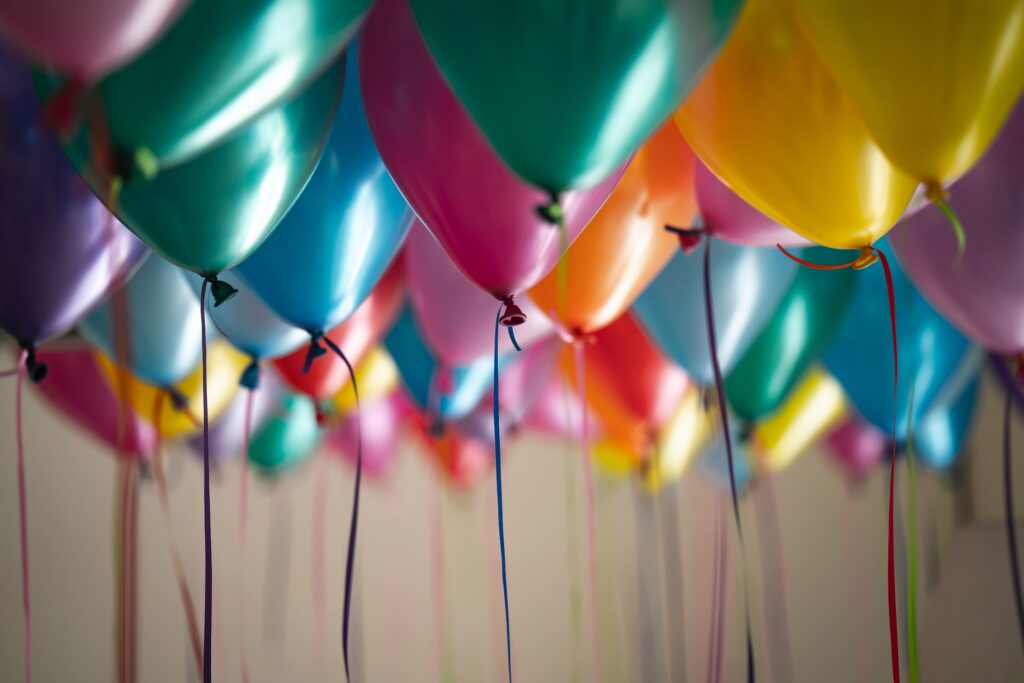 I want to give you a great big welcome to the party!
When I was growing up, I heard a lot about the love of God. Still, the version of religion that shaped me in those early years was one of a God who was predominantly sombre, judgmental, and harsh.
That's why it's been such a revelation for me to discover that there is so much partying that goes on in heaven!
You know all those stories of Jesus that typically start off with, "The kingdom of heaven is like…"? Have you noticed how many of them end in a party? I know we can use words like "banquet" and "feast," because somehow, they sound more "serious" and appropriately "Biblical," but these were basically just parties.
The people in Jesus' culture knew how to throw a party. A wedding celebration could go on for seven days back then. Do you really think they just sat around for seven days, eating politely, and saying wise things to one another? Of course not! They ate and they drank, and they made music and danced, and made a lot of noise, and they all laughed together. If you've ever been to a middle eastern celebration today, you might start to get an idea of what it might have been like.
In the gospels, you often find Jesus at celebrations and dinner parties, and often with large groups of people. In fact, Jesus' enemies actually accused Jesus of enjoying parties way too much! Jesus quotes their accusations like this:
The Son of Man came eating and drinking, and they say, 'Here is a glutton and a drunkard, a friend of tax collectors and sinners.' But wisdom is proved right by her deeds (Matt. 11:19.)
The love of a good party is everywhere through Jesus' parables
While we shouldn't take the malicious accusations of Jesus' opponents at face value, the evidence is still there that Jesus enjoyed getting together with people in social settings. And what appalled Jesus' pious opponents was that he ate and drank with the wrong kind of people:
…When the Pharisees saw this, they asked his disciples, "Why does your teacher eat with tax collectors and sinners?" (Matt. 9:10-11.)
The love of a good party was precisely the idea that Jesus evoked in his parables. In Luke 15 for example there are three parables of lost "things": a lost sheep, a lost coin, and a lost son. Each of those parables ends with a celebration. Many of the parables end like this. Then, of course, we have the various parables specifically about parties: the Parable of the Wedding Feast (Luke 14) and of the Parable of the Great Banquet (Matt. 22.)
One of the things these parables teach us is that Jesus loves to give all who will come a great welcome to the party.
The kingdom of God is "party-central!"
It seems like the kingdom of God is "party-central!" This is definitely not the idea that people in general society have about Christians, is it? I wonder why?
In the book of Revelation, when John tries to explain what heaven will be like, he too tells us that it will be like a wedding banquet:
the wedding of the Lamb has come, and his bride has made herself ready (Rev. 19:7.)
So, welcome to the party!
We know that life this side of eternity isn't a "picnic" let alone one big party! However, we can actually live in the joy of heaven right now! We can have complete joy! Jesus said,
I have told you this so that my joy may be in you and that your joy may be complete (John 15:11.)
This is possible when we remain in Christ's love (John 15:10.) This means that we are to remain receptive to the love that God has poured out upon us at the Cross, and to fully and freely love others (vv.9–13.)
The former gives us the reason, and the latter gives us our mission. After all, it's no fun partying alone! That's how you can help share a little bit of heaven right here on earth.
Welcome to the party. I'll see you there!
– Eliezer Gonzalez
---
---
---